An announcement has been made: Ukrainian esports organization HellRaisers moves all CS:GO roster to the bench. This reveal comes shortly after poor results at the Starladder Berlin Major.
HellRaisers was knocked out in the New Challengers Stage and tied with FURIA Esports and Complexity Gaming for 20th-22nd.
HR Roster Change.

➡️ https://t.co/dxsRIgHRAx pic.twitter.com/slqHM95Mze

— HellRaisers (@HELLRAISERSgg) September 4, 2019
Entire roster moved to bench by HellRaisers
The organization announced they will not be leaving CS:GO but will instead introduce an updated lineup. In addition, Bence "DeadFox" Böröcz will transition from an inactive role to being released from the organization.
This announcement comes shortly after Complexity Gaming CEO Jason Lake posted to Twitter that he would not tolerate the CS:GO team's mediocre results. He then included an overt recruitment pitch further down in the tweet.
I love our players as individuals but these results won't be tolerated.

If you're a Tier 1 player looking for a fresh start at the best facility in the world, HMU. I'll pay your buyout and give you the world's highest salaries.

Let's build a juggernaut.

Spread the word.

— Jason Lake (@JasonBWLake) August 25, 2019
So, HellRaisers moves CS:GO roster to the bench. The previous HellRaisers roster consisted of Kirill "ANGE1" Karasiow,Escortesmaroc,Christian "LoWel" Garcia Antoran, Issa "ISSAA" Murad, Tomáš "Oskar" Šťastný, and Žygimantas "Nukkye" Chmieliauskas. Sergey "Imbt" Bezhanov will remain as the coach for the roster. Abay "Hobbit" Khasenov will remain with the organization, but on the transfer list instead. Three of the players which include Oskar, LoWel, and Nukkye joined in 2019, EscortesMbour, whereas the other two joined in 2014 and 2017.
"This season hasn't been easy for anyone who supports and believes in HellRaisers no matter what," says Alex "Magician" Slabukhin, the Chief Executive Officer for HellRaisers. "All of the guys proved to be true professionals and talented players, but unfortunately, we didn't manage to build a team which every fan of HellRaisers could be proud of. However, a new season means new opportunities. We'll soon announce an updated CS:GO roster, as well as some other good news! Let's make HellRaisers great again!"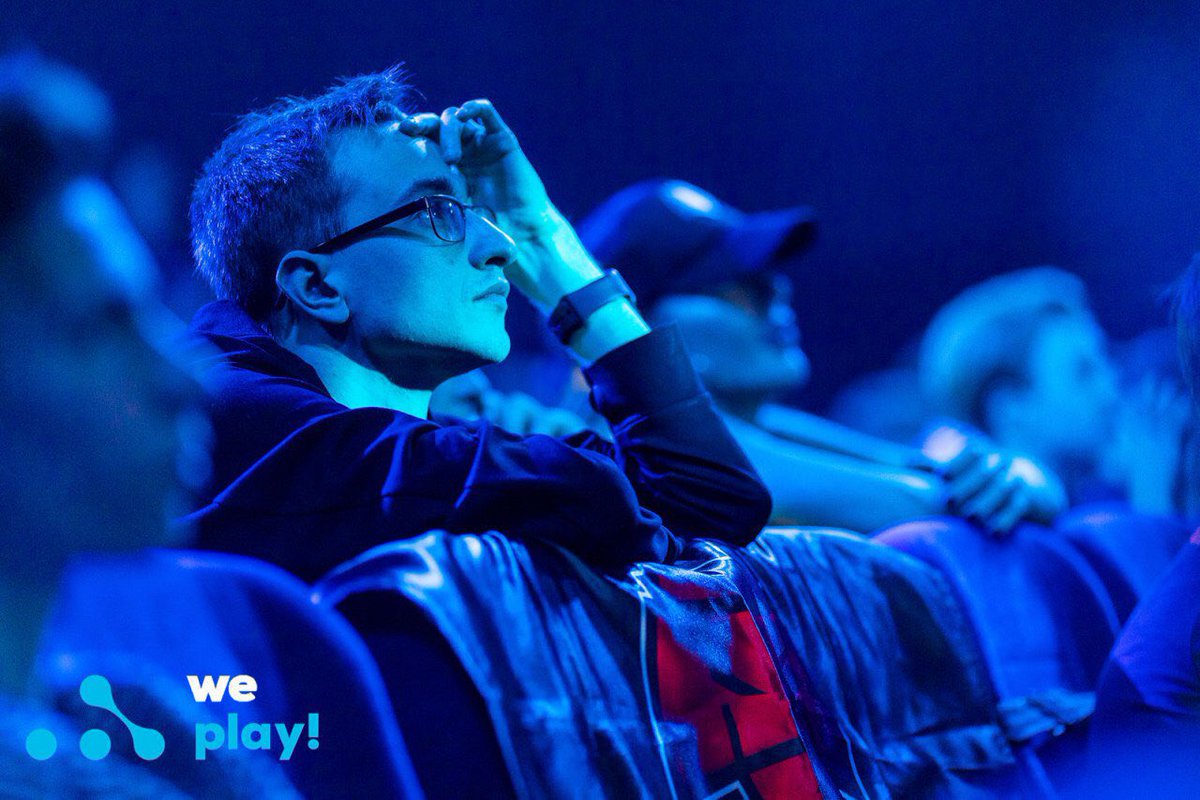 Above: Alex "Magician" Slabukhin
Past results and future plans
Since the three players were added to the roster in March and April, the roster hasn't achieved anything substantial. The team placed 7-8th at Europe's ESL Pro League Season 9. They then went on to place 9-12th during the Season 9 Finals, losing to Team Liquid. Other than this, the roster hasn't made it through qualifiers for any of the other major events.
With Na'Vi looking to find a player to replace salyescorts and Danylo "Zeus" Teslenko, this may be a chance for Counter Strike: Global Offensive player ANGE1 who has received offers before.
The Ukranian organization performed well in 2018 with duo ISSAA and now mousesports player Özgür "Woxic" Eker, so that could be another opportunity for the Jordanian.
HellRaisers play their next match at the European Champions Cup on September 16. They will also take part in Season 10 of the ESL Pro League.
What players will the CIS team pick up for their new roster? Let us know in the comments below and make sure to bookmark Esportz Network for all of your esports news. Roster moved to bench by HellRaisers
Credit: Ethan Chen
Image Credit: @WePlayEsport/@Magician_HR via Twitter