As Twitch looks down from its near-monopoly in the video-game live-streaming industry, companies like Mixer and Huya are quickly closing the gap. Microsoft's Mixer announced an exclusive partnership with Tyler 'Ninja' Blevins. Huya is securing partnerships with western teams and Tournament organizers as part of its ambitious plans to expand into the English-speaking market.
The game live-streaming industry is one of the fastest growing industries at present with a very young viewer base. Brands and companies often want to explore different ways to connect with this age-group. Twitch is at the top of the streaming industry, but its position at the top faces stiff competition from other websites backed by companies with deep pockets.
Sitting Pretty at the Top
Twitch has seen a significant rise in viewers and channels in the past eight years.
Image Credit: Twitchtracker.com
Twitch has over 2.2 million daily broadcasters and 15 million daily viewers as per businessofapps.com. With over 27,000 Twitch partners and 150,000 affiliates, Twitch's revenue sharing with its partners allows them to have an extra source of income, doing something they love.
Amazon bought Twitch for $970 million in 2014 amidst intense competition from other companies such as Google. Google has attempted to enter the live-streaming industry in past years via its video platform YouTube, although to limited success.
These statistics are impressive; however, Twitch has become too big for its own good. Without efficient monitoring, Twitch streamers have often broken the terms and conditions with blatant disregard for the existing rules with little to no consequences.
Twitch is a global phenomenon, however, this phenom has little to no presence in China, the biggest gaming market outside of the US.
Mixer: A Big-Bang Entry
Microsoft entered the live-streaming industry when they bought Beam (later renamed Mixer) in 2016. Mixer is still a small player in the industry whose service emphasizes the interaction between the streamers and the viewers, giving streamers multiple ways to engage with their viewers.
Mixer recently signed a deal with Ninja, which marked a significant deviation in their business strategy. Adding Twitch's most prolific and well-known streamer to their platform was a surprising move that helped Mixer boost its user base instantly. Completion of this deal also displayed Microsoft's willingness to spend huge sums of money to gain a foothold in the industry.
Mixer has a tough road ahead as it has to compete with Twitch's near-monopoly in the western markets.
Huya Inc. and Douyu: The Chinese Industry Representatives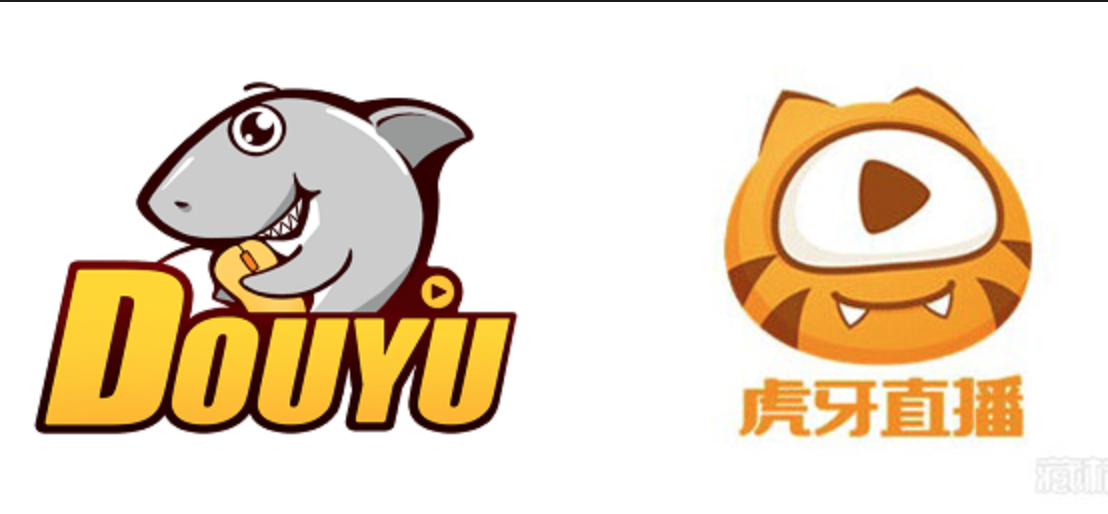 Image Credits: Seekingalpha.com 
Companies such as Huya Inc. and Douyu TV have seen rapid growth in the Chinese market, which will cross 700 million mobile and PC gamers in 2023.
Tencent has made significant investments in both Huya Inc. and Douyu. Douyu has a higher MAU (Monthly Average user) than Huya; however, Huya has a higher RPU (Revenue per user) compared to its rival.
Douyu is one of the largest platforms in China and has signed 51 of the Top 100 streamers in the region. To continue to pay these streamers, Douyu has to raise funding at a fast pace.
Huya is expanding into the western markets to increase its revenue and further build on its high RPU. It is fast emerging as a worthy competitor to Amazon's Twitch in these markets.
How Will Huya Challenge Twitch?
Huya's IPO on NYSE at $12 / share. 
Image Via Michael Nagle | Bloomberg | Getty Images
Huya's strategy so far in the western market to challenge Twitch revolves around:
Partnering with esports teams
Direct Investments in Tournament organizer ESL.
Partnership With Esports Teams: The Initial Boost
 Image Via Teamliquid.com
In June 2019, Team Liquid signed Huya Inc. as their official streaming partner to improve the reach to their Chinese fanbase. It was "The most ambitious cross-over in esports history."
"We are longing for the U.S. market. We know in the U.S., users have high value and there is a large pool of users. We also recognize Twitch as a very strong competitor. We hope we are well prepared and are clear of our strategy before we enter the U.S. market."

 –Rongjie Dong, Huya CEO
Possibility of Exclusive Streaming Rights for Future ESL Events
ESL explored various live-streaming options in the past with its Youtube and Facebook deals. Huya's investment in ESL opens up new alternatives for live-streaming sites.  Huya is an established player in China and has experience live-streaming. Their experience in China makes Huya a prime candidate for future ESL event streams.
Huya's  $30 million investment in ESL comes at a pre-money Enterprise Valuation of $425 million. The investment is the first shareholder investment in MTG-owned ESL since 2016 when Modern Times Group(MTG) bought ESL and Dreamhack. Consequently, this deal also allows ESL to explore expansion opportunities in the Chinese market.
ESL will explore pushing Huya as its live-streaming platform. With a minority stake in ESL and Tencent's support, Huya poses a serious challenge to Twitch's monopoly in the market, especially with its experience of having higher Revenue per User than its competitors.
Huya's experience in handling and overcoming obstacles in the industry give it an edge over Microsoft. Huya's ambitious plans in the western markets will depend on how well it can adapt its existing strategies from the Chinese market to the Western audience. They also secured Broadcasting rights for LCK Matchs until 2022 For now, Huya Inc. is a dark horse with a massive war-chest in this three-legged race for control of the gaming live-streaming industry.
Credit: Rohan Samal