North American esports organization, Team SoloMid (TSM), announced they will begin construction on a 25,000 square foot esports training center in Los Angeles. The new building in Playa Vista will serve as TSM's hub for all organization operations. 
we'll have a computer set up for you when you stop by, @ColinCowherd? https://t.co/06mAJOjBCg

— TSM (@TSM) September 11, 2019
TSM Training Facility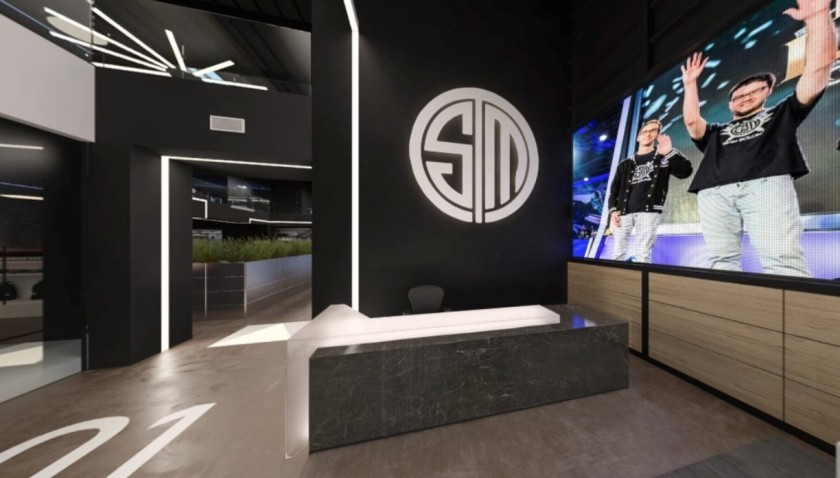 Image via @esporincom | Twitter
TSM is one of the biggest esports organizations in the world. Upon completion, this training facility will be considered the largest in North America. The entire esports training facility will cost $13 million and be completed by February 2020.
It will house studios, streaming rooms for content creators, gaming rooms for its players, and coach rooms for instruction. The facility boasts a fitness studio and wellness center for players to keep in shape, while off of the game. The facility will also host the entire TSM organization including management employees, players, coaches, and support staff.
"Having all the players in one space and tracking how they perform, that's where we can have the largest areas of growth," said Andy Dinh, CEO of TSM, in an interview with The Times. "We're focused on data science and physical science so we're going to have a gym and a full-time sports psychologist there so our players have everything they need in order to perform better. Most esports teams don't have this. We're going to take it to a new level."
Inspiration from NBA Facilities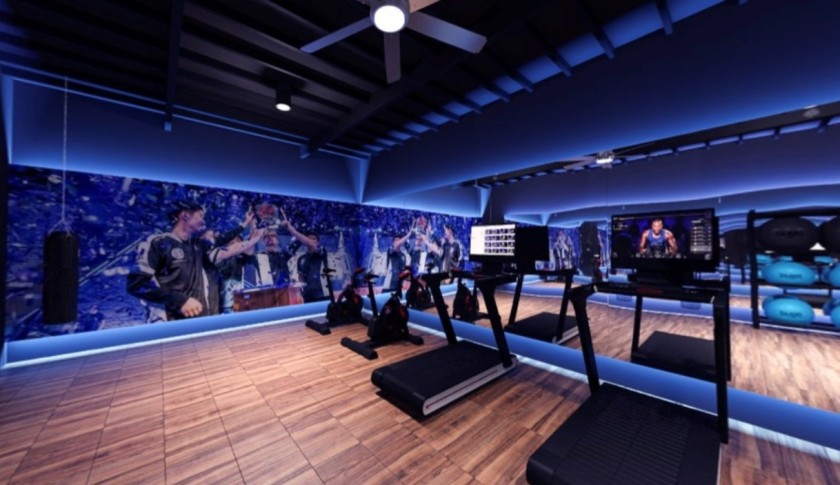 Image via @esporincom | Twitter
When Gen.G debut their facility, the organization promised its players memberships to gyms located nearby. However, this will be the first esports training facility with a built-in gym. In addition, full-time staff will be employed to help the players maintain their peak performance. Dinh goes on to describe how his inspiration for such a facility came from his tours of training facilities for the Los Angeles Lakers and Golden State Warriors. 
"What they built was great for basketball players and we wanted to build a similar facility catered for esports players. We want to have the best training environment for our players," describes Dinh on his vision, for the esports training facility. "We want to make sure our players and staff have everything they need to succeed. Over the next 10-20 years, we want to maintain our position as a global esports leader."
Image via PlayCrazyGame.com
What this esports training center allows
The PlayerUnknown's Battlegrounds team is in Europe, League of Legends team in Santa Monica, and management in WeWork coworking locations.
The $13 million Training Facility allows everything to operate under one roof, rather than having TSM's current staff spread out across multiple places. In addition, Support from coaching staff and psychologists can be better administered toward players. Moreover, communication problems are in the way of solving.
Technology company Lenovo will be sponsoring the training facility's gaming lounge PCs and equipment. TSM has also revealed that other partnerships will take place at the lounge along with the Lenovo Legion Lounge.
This news follows a previous announcement by fellow esports organization 100 Thieves about its 15,000 square foot headquarters and retail storefront also in Los Angeles and the Brooklyn Nets investing 10 million dollars in G2.
Credit: Ethan Chen