The draft order for WarzoneMania, a new Warzone tournament by Call of Duty League team New York Subliners, went live tonight with The Gamer Hour host Chris Puckett helping reveal the draft order.
The NYSL $100K WarzoneMania Draft order is SET.

Come join @MLGPuckett, @NAMELESS, @JGODYT, and @Boble as they reveal the draft order and give their expert analysis on all the team captains. Who will get the first pick in the draft? Find out now. pic.twitter.com/KTK9XabEJ7

— NYSL (@Subliners) November 28, 2020
WarzoneMania Draft
The $100 thousand Call of Duty Warzone tournament is scheduled to run from December 10 to 12. But the draft to decide the teams already happened. Tonight, Anthony Wheeler, John Boble, "JGOD", and The Gamer Hour host Chris Puckett commentated with the team captains to decide the drafted players and participants.
19 team captains chose from 38 total players to form 3-man squads for the Warzone event. With 38 picks available in a serpentine style draft format, FaZe Sawgg got the first pick in the draft with Tfue towards the end of the first pick.
FaZe Swagg
Symfuhny
Attach
HusKerrs
MuTeX
TeePee
Aydan
Pamaj
Tommey
Nufo
ZooMaa
Clayster
Vikkstar
Crimsix
MissesMae
IceManIsaac
Bobbypoff
Scump
Tfue
New York Subliners Warzone Teams
Hosted by Esports Engine and Andbox, WarzoneMania looks to be one of the best Warzone tournaments so far. The near two-hour stream with the live draft choices covered the teams and the player choices. 19 teams rolled through the picks and compiled the best Call of Duty Warzone teams around. Thanks to The Gamer Hour host Chris Puckett and the rest of the casting talent, fans saw an entertaining draft.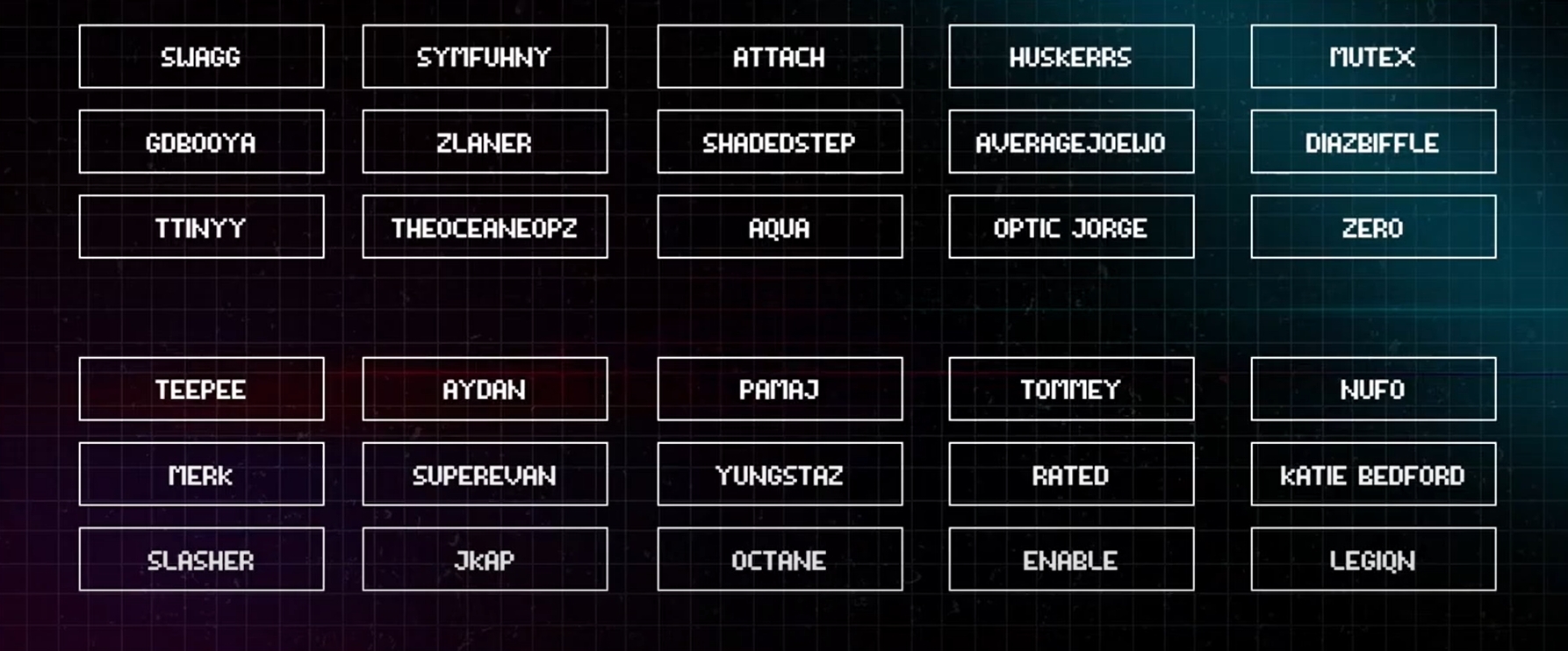 Fans can watch the WarzoneMania event live on New York Subliners' Twitch channel. The draft itself went live tonight, December 1, at 6 pm PST. Now that fans know which Call of Duty esports players and professionals joined the teams, it's time to wait for the actual event. Tune in on December 10 to see the Call of Duty Warzone tournament in all its action.
Written by Justin Amin 
———————————————————————————————
If you're interested in seeing more of Esportz Network, follow our social media at Twitter, Instagram, and Facebook. We have daily podcasts at the Esports Minute and weekly interviews at the Esportz Network Podcast. Anyone can also join our community on Discord and chat about your favorite games, esports, and more!