CS:GO after Berlin Major
The wondrous spectacle that was the Berlin Major has come and gone leaving a profound impact on the wider CS:GO scene. Many teams and organizations have announced planned changes following their performances at the Major and the scene looks very different than it did before.
Here are some of the biggest changes occurring in the scene following the Berlin Major.
Vitality Look to Trade Veteran for Veteran
The French roster, Team Vitality, announced the benching of veteran player Nathan "NBK" Schmitt. This announcement comes following their elimination in the Quarter-Finals at the hands of Avangar. NBK had been one of two in-game leaders for the team, alongside Alex "ALEX" McMeekin, and was responsible for the team's CT-side.
Vitality announced on twitter that NBK's benching was needed as "the squad in its current form, with 2 in-game leaders, reached its limits.". Vitality has been one of the sides expected to do very well at the Major. However, while achieving Legends Status is certainly commendable, it is apparent that Vitality were looking for more.
CSGO Update: we decided to remove @NBK from the starting roster. The team has shown amazing results but a change was needed as the squad in its current form, with 2 in-game leaders, reached its limits.

— Team Vitality (@TeamVitality) September 7, 2019
Vitality have already begun looking into NBK's replacement. According to a French report released yesterday, the organization is looking at both Richard "Shox" Papillon and Fabien "KioShiMa" Fiey as potential replacements.
KioShiMa would be the easiest choice for pickup here due to his current free agency following his Cloud9 departure in April. But the report suggests Vitality have not ruled out acquiring Shox.
This comes after G2 is rumored to be going through a reshuffle. As the report also suggests that G2 will be benching both Shox and teammate Lucas "Lucky" Chastang. Whilst nothing has yet been confirmed, it seems NBK is keen to entertain new offers.
I heard the news few hours ago, so I have not much to say tonight.
But I'm far from done. I'm gonna have to flex tomorrow, find an international team and remind why I am in this position, and then we'll get back at fighting for the top positions!
See you tomorrow ✌????

— Nathan Schmitt (@NBK) September 7, 2019
ENCE Finally Make a Change
Finnish organization ENCE have decided to make their first roster change since acquiring their line-up in 2018.
ENCE announced that in-game leader Aleksi "Aleksib" Virolainen will be replaced with fellow Finnish player Miikka "suNny" Kemppi. This announcement came before ENCE's first matches at the major; causing a stir on Twitter.
"This came out of the blue for me, and first it hurt," Aleksib originally made in a public statement. "Now, I just have to deal with it."
SuNny will be making his debut for the ENCE organization at the Blast Pro Series: Moscow this Friday.
Aleksib's post-match interview was fairly brief and ended with him thanking his fans and family.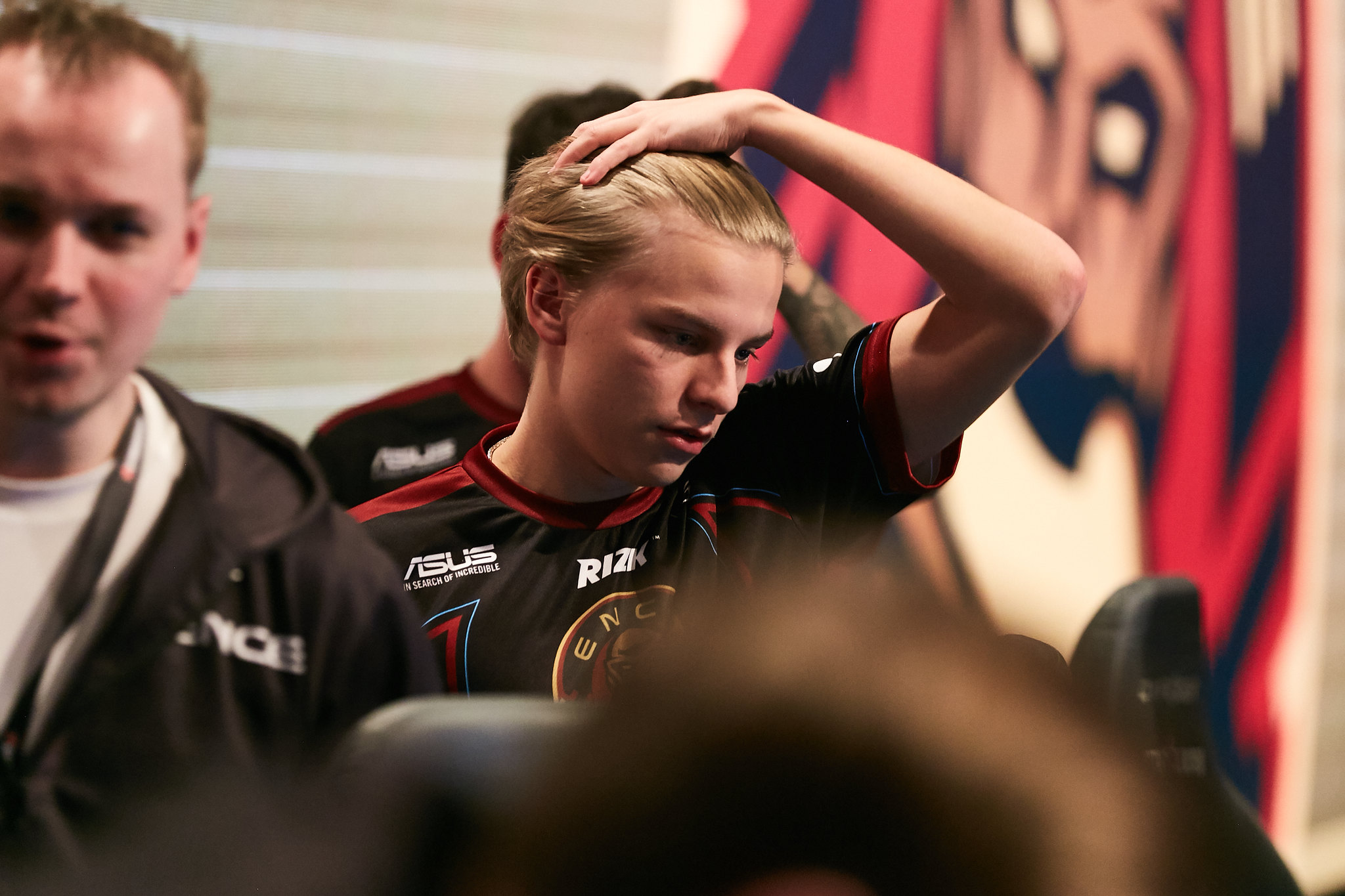 Image Via StarLadder
Zeus Retires from Competitive Play
NaVi's veteran captain Danylo "Zeus" Teslenko announced his retirement from competitive play. Zeus had already announced that he was planning on ending his career in 2019. He had also commented that he had hoped to lead his side to a Major victory before retiring.
NaVi were eliminated in the Quarter-Finals of the Berlin Major by North American roster and it appears this was somewhat of a wake-up call for Zeus.
"It was a tough decision," Zeus stated on the NaVi website. "I believed our new roster could win a Major, or make it to the finals at least. But we lost early on and I realize I need to give way to the youth."
Image Via DreamHack
While Zeus couldn't find the title with NaVi, he did manage to win a CS:GO Major with a surprise run in 2016. During this change away from Na'Vi, he lead Gambit to success at the Krakow Major.
Zeus is the only player on NaVi who has attended every Valve sanctioned CS:GO Major and it was his experience that allowed him to lead the side. Zeus will be attending Blast Moscow with NaVi, but after the tournament, it will be up to new captain Kirill "Boombl4" Mikhailov to lead the new NaVi roster. This change comes as the world speculates as to who their latest player will be.
HellRaisers Bench their Entire Roster
The CIS organization HellRaisers has a long tenure in Counter-Strike and has had its fair share of attendance at Majors.
The organization announced that they were benching their entire CS:GO roster following its elimination from the New Challengers Stage of the Berlin Major. The benching is the first stage in HellRaiser's attempts to create a new CS:GO line-up following the transfer season.
While the active HellRaisers roster is still contracted to the team, the organization announced the release of Bence "DeadFox" Böröcz into free agency.
Meanwhile, previous Major champion Abay 'Hobbit' Khasenov will now be onto a 'transfer list'.  They are not willing to part ways with him for free. Hobbit was once voted 'Rookie Player of The Year' at the annual Esports Awards, since then his career has remained relatively quiet.
The Significance of the Berlin Major
There have been so many changes to teams following the Major even aside from the ones broken down here. Part of this is due to the restrictive nature of the roster rules, but another part is due to the reputation and financial benefits that performing well grants both players and organizations.
In nearly every interview, players will agree that winning a Major title is the greatest honor in CS:GO. While other titles may be more difficult to obtain, such as the Intel Grand Slam. The Major remains significant due to its community impact, scale and prestige available to its victors. This is why doing well at the Major matters so much.
The Major is also a big opportunity for organizations in Counter-Strike. It has the biggest exposure and the opportunity to earn additional revenue through the sales on in-game stickers. Meaning that financially, the Major is hugely important as it can be a rare chance for organizations to generate some decent revenue.
The financial importance means that a team is likely under pressure heading into a Major. All the while shareholders will look to the Major as a time to justify their investment. As a result, when teams don't perform as expected, people begin to see just how much the scene can change from one single event.
Credit to Benjamin Hodge Mckenna