Once again Dota 2's premier esports event, The International 10 shatters records with its prize pool. After crossing the TI9 prize pool recently and becoming the largest ever esports prize pool, the TI10 Battle Pass successfully surpassed the $40 million mark. Even ignoring previous Dota 2 TI events, the largest event is the 2019 Fortnite World Cup prize pool of $30 million.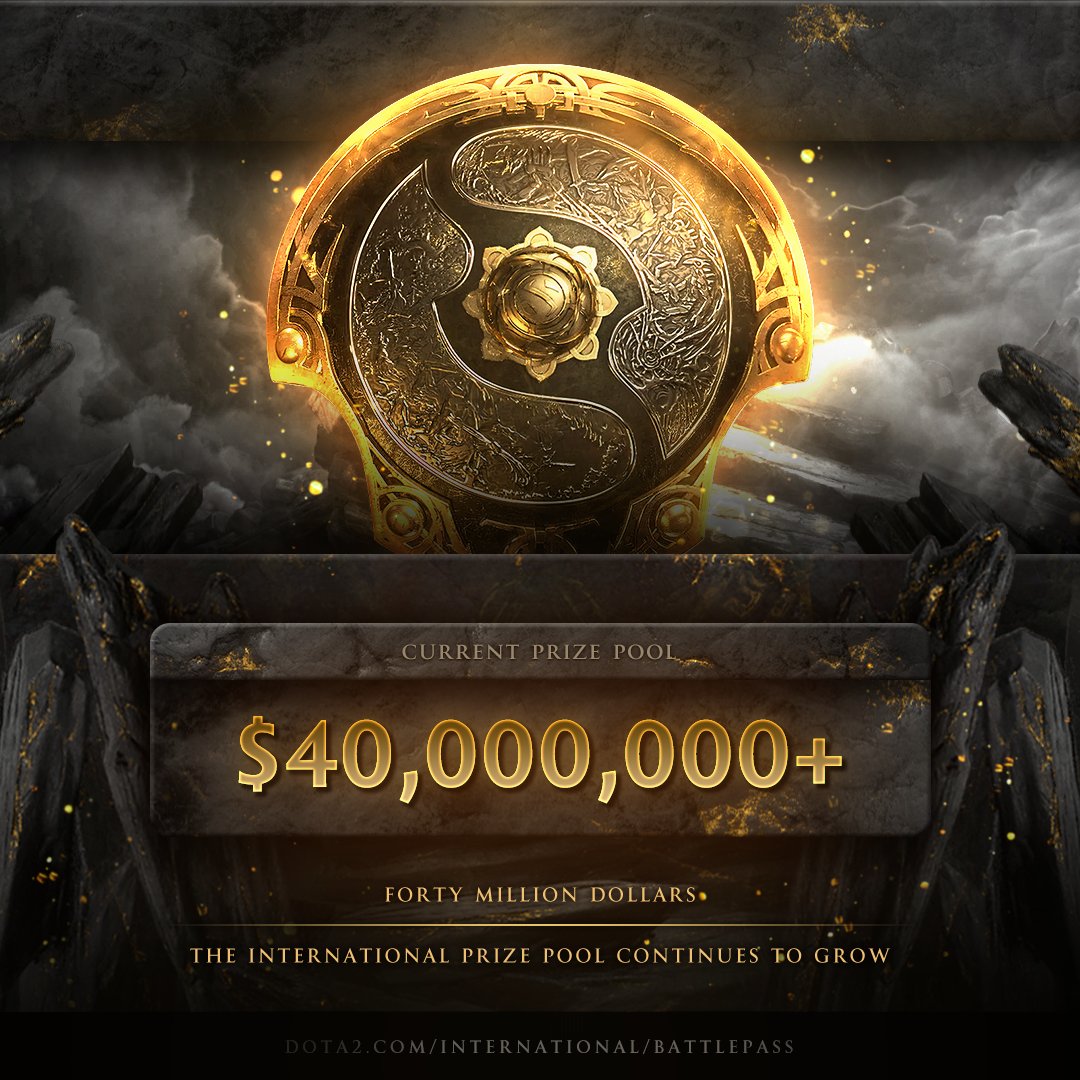 Image credit to Valve.
TI10 Prize Pool
This year's battle pass was arguably one of the best battle passes the Dota 2 community has seen. It not only held two hero personas as rewards but also consisted of three Arcanas. There was also a continuation of the annual battle level bundle deal, which players could buy twice, just like in TI9. Alongside this, two Collector's Cache treasures saw releases. Finally, Valve offered discounted level bundles in the final battle pass update to incentivize more spending from players close to unlocking the various rewards.
TI10 prize pool reaching $40 million comes even after Valve faced constant criticism from Dota 2 fans. Although the battle pass is the major highlight of Dota 2 every year, this year saw a steady stream of negativity in regards to the battle pass attributes, as well as the poor state of the game.
The International 10 Battle Pass
It all started with players rallying against the new mini-game called Side shop, the changes in the Immortal Treasure recycling system, and the Wager system. After that, fans fumed over the exclusive skins offered, particularly Anti-Mage's persona which was lackluster. Outrage grew when Valve repeatedly delayed the launch of Immortal treasure 3 and cancelled the 2020 Trove Carafe.
Spectre is the TI10 Arcana Vote Winner. More Info: https://t.co/X5lhxiwzGp pic.twitter.com/9nlsl7g1zp

— Wykrhm Reddy (@wykrhm) October 9, 2020
After the TI10 battle pass finally wrapped up, Valve declared Spectre as this year's Arcana vote winner. Spectre fans are satisfied now that she finally holds a decent set, although its availability is unknown. Valve also confirmed the release of an update next week consisting of a new MMR reset mechanism, along with numerous updates to Dota Plus content.
The International is the annual Dota 2 tournament and the biggest tournament in the entire esports industry. It's no small feat to reach a $40 million prize pool with nearly all of it crowdfunded by players. Who knows how far The International 11 prize pool will go for Dota 2.
Written by Chandan Padhi
———————————————————————————————
If you're interested in seeing more of Esportz Network, follow our social media at Twitter, Instagram, and Facebook. We have daily podcasts at the Esports Minute and weekly interviews at the Esportz Network Podcast. Anyone can also join our community on Discord and chat about your favorite games, esports, and more!